Download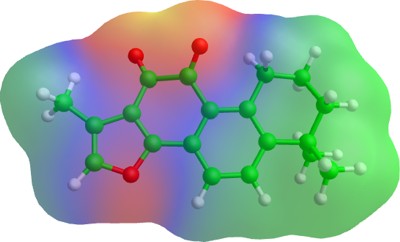 Here you can download the VEGA-related packages:
---
Here you can download the VEGA ZZ package for Windows that requires to be activated after the installation following the procedure shown at the first run. For more information, see the activation page. At this time, the VEGA ZZ release is available for Windows only.
VEGA ZZ 3.2.3.28 setup for Windows

IBM PC compatible system.
Intel or AMD CPU.
Microsoft Windows 7/8/10/11.
RAM 2 Gb.
Graphic card with 3D acceleration.

Recommended configuration for Windows:

64 bit CPU.
Microsoft Windows 10 x64 Editions.
RAM 8 Gb or more.
AMD or NVIDIA graphic card supporting OpenGL 2.0 and OpenCL 1.0 with 512 Mb or more.

Click here for the list of the new features.

WARNING:
The support for pre-Windows XP OSs and Wine emulation layer is discontinued, but you can download the previous VEGA ZZ releases (2.X.X.X) from the Museum page, which are compatible with these OSs.
The latest version supported by Windows XP is 3.1.2.18 and it is also downloadable from the Museum page.

VEGA ZZ MetaClass 1.0 for Windows

MetaClass is a complete classification system for the prediction of the metabolic reactions of a given molecule or a set of molecules. The prediction is based on a machine-learning algorithm (Random Forest ), which was trained with the metabolic data collected and classified in the MetaQSAR database.
Starting from the release 3.2.2, MetaClass is included in the VEGA ZZ package.

Requirements:

VEGA ZZ Mass Spectrometry Plug-in 3.2.3.28 for Windows

This plug-in was developed as interface to simplify the use of the VEGA ZZ database engine in the mass spectrometry research field in which it's a common practice to submit the experimental monoisotopic masses as database queries to identify molecules. This package includes the flavonoid database built by Arita et al. (6850 molecules).

Requirements:

Full installation of VEGA ZZ 3.2.3.28 or greater.
Click here to download the previous releases.
---
Here you can download the command line version of VEGA package that doesn't have the graphic user interface.
VEGA 3.2.3.28 for Linux x86, x64 and ARM

x86 (686, 32 bit) or x64 (64 bit) or ARM with VFP (32 bit).
Linux x86 or x64 or ARM operating system.
OpenCL enabled graphic card (optional).
This package includes: AMMP, AutoDock 4 (special build for GriDock), EFO, ESCHER NG, GriDock, Mopac 7, SQLIte3, Tree2C and VEGA.
This release includes executables optimized for Raspberry Pi.

VEGA 3.2.3.28 Localization Pack

Package for language localization. Guide, examples and FlexCat compiler are included.

VEGA 2.3.0 for AmigaOS

AmigaOS 2.04 or greater (3.1 recommended).
68k CPU (PowerPC not supported).
Ixemul.library. If this library is not installed, you can find it in the Aminet archive.
FPU is strongly recommended, but not required.

VEGA 1.5.1 for Silicon Graphics IRIX 6.x

Silicon Graphics Workstation.
R4400 CPU or better.
IRIX 6.x or better.

VEGA 1.5.1 Sources

This package include all sources for each operating system.
VEGA ZZ and HyperDrive sources aren't included.
To rebuild the package, a full ANSI compatible C compiler is required.
Click here to download the previous releases.
---
Here you can download other VEGA-related packages and support files.